Full operational and regulatory management of your flavourings in just a few clicks!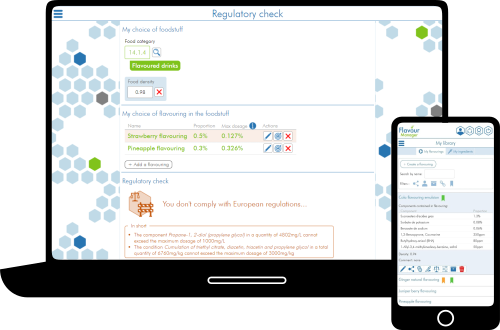 Flavour Manager® is a web tool intended for
food and beverage companies
and
flavour houses
allowing them to
guarantee the regulatory compliance
of food products containing flavourings (European regulations), and to
facilitate the operational management
of the flavourings and raw materials they produce or use.
Whether you're a supplier or a user of flavourings, whether you're a tiny or a multinational company,
our pricing adapts to your needs!
Discover our offers
What does Flavour Manager do for me?
You belong to a
F&B company
With Flavour Manager:
You make sure you comply with the regulations when using flavourings
You can determine in a few clicks the possible dosage of your flavourings, alone or in combination, in your food or beverage
You're guided by a reliable, ergonomic, secure and up-to-date tool
You stay informed of regulatory changes concerning the use of food flavourings
Your R&D team saves time to develop compliant products, efficiently and independently of any regulatory department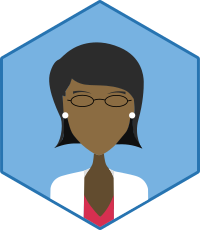 You belong to a
Flavour house
With Flavour Manager:
You guarantee your customers a compliant regulatory use of your flavourings
You can manage a library of complex flavourings and raw materials
You formulate your flavourings with a powerful tool, which gives you in real time their usage restrictions and their maximum dosage
You stay informed of regulatory changes relating to flavourings and their components
Your flavourists save time to develop flavours for your customers' products, efficiently and independently of any regulatory department
What are the main features of Flavour Manager?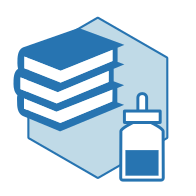 Manage a library of flavourings
Show detail
You create and manage your own library of flavourings by entering all the important information relating to them, in particular their composition and technical information. This data allows you to launch regulatory checks, but also to manage a complete digital database of flavourings in one unique system.
We host for you a database containing more than 2700 components, which you can integrate into the composition of your flavourings.
We handle a regulatory watch allowing us to keep up to date nearly 700 regulatory restrictions applying to the components contained in your flavourings.
Check the regulatory compliance of your products containing flavourings
Show detail
Once you have entered your flavourings in your library, you check their regulatory compliance when used in all types of food and beverages.
In a few clicks, you incorporate your flavourings into foodstuffs and our calculation algorithm delivers you regulatory compliance, or enlightens you precisely on the points of non-compliance if necessary, based on very regularly updated databases.
The algorithm also calculates the maximum dosage of each of your flavourings, in all types of food and beverages.
We generate a detailed calculation report for you to identify any regulatory breaches, and to verify the regulatory data tested, in complete transparency.
Finally, we alert you to any specific labeling constraints linked to the presence of certain components in your flavourings.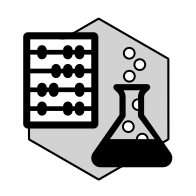 Use our formulation console to develop your flavourings
Show detail
Flavourists, we provide you with a powerful, highly interactive and customisable tool for formulating flavourings.
With regulations just a click away, you can see in real time the regulatory impact of your choice of components and ingredients on the maximum dosage of the flavouring created.
You formulate from a target dosage and foodstuff, which allows you to immediately adjust the components, ingredients and raw materials you add to your formula.
This web tool is second to none, it was thought and designed BY and FOR flavourists.
Manage a library of ingredients and raw materials for your flavourings
Show detail
This module is mainly for you if you are a flavourist.
You keep your ingredients and raw materials in a separate library from that of your flavourings, and you incorporate these ingredients in your flavourings and formulations.
You can turn your flavourings into ingredients to incorporate them into other flavourings.
Thanks to the ingredient library, your possibilities for formulating flavourings are endless!
A video overview in less than 2 minutes...
Focus on regulation
Flavour Manager is a tool based on European law.
The use of flavourings is regulated by regulation 1334/2008 adopted on December 16, 2008, which was enforced on January 20, 2009, and which is still regularly amended.
Other European regulations are about flavourings, such as regulation 1333/2008 related to food additives, in particular its annex 3 concerning the use of additives in flavourings, or even regulation 1321/2013 related to smoke flavourings.
We've compiled all these regulatory data for you into a database of more than 2,700 components, of which more than 120 are subject to restrictions, which vary according to the foodstuffs the components are used in, for a total of over 700 restrictions.
When we give you a result of regulatory compliance, we indicate the regulations that were used and the details of the restrictions that apply in your specific case.
Who's behind Flavour Manager?
I'm a flavourist and I provide expertise to food & beverage manufacturers as a consultant and taste expert for the development of their recipes. I do flavour development as a freelance for some flavour houses and train the flavourists of tomorrow in different schools.
I've observed too many formulation mistakes due to a misunderstanding of the different regulations, with increased complexity when several flavourings are used. It quickly became clear to me that the food industry needed to have a tool like Flavour Manager, clear and regularly updated, in order to easily launch compliant products on the market.
I'm an engineer by training. I turned my passion for food and taste into a profession when I partnered with Quentin. Very quickly, it appeared to me that the strong need for tools and digitalisation in the formulation and use of food flavourings could be satisfied. We decided to engage in this way with Flavour Manager, capitalising on our knowledge of both flavours and web development.
I'm the architect of Flavour Manager, I manage the user community and I maintain the website. If you decide to join us, I'll remain at your service and listening to you, and I'll continue to make all the improvements the tool deserves!